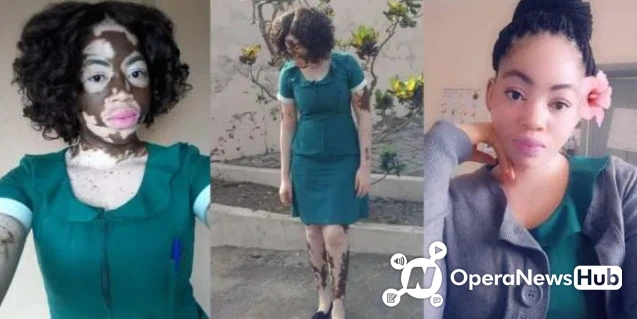 Vitiligo is a skin condition whose cause is unspecified and it is also not curable although some other people use treatment medications.
Meet a beautiful Ghanaian nurse,Enam Honya Heikeens who was born with an ebony skin but her skin got taken over by a skin condition called Vitilgo.
At a young age of seven her black melanin skin began to change and the vitiligo condition took over with her black skin change gradually as though she was an albino.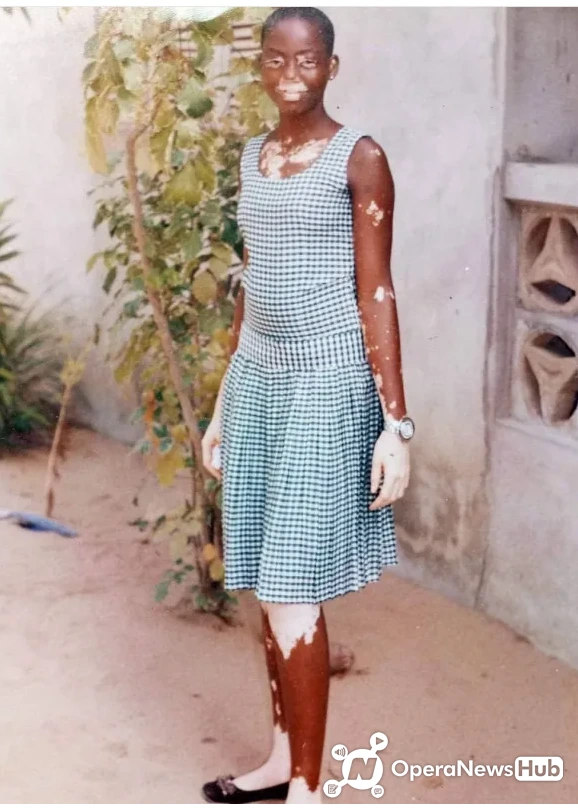 She implied that she now helps people fight against the stigma that people suffer due to the skin condition.
She is currently the director for Vitiligo Ghana Foundation where she is doing all her best to help others with similar condition over stigmatization that they face.
Her motivation is to keep inspiring people with vitiligo,learning new things and coming up with ideas to eliminate the humiliation attached to vitiligo.
According to reports, she disclosed that she has suffered a great deal of stigmatization with people looking at her strangely whenever they see her as well as avoiding any form of contact with her as if it was a contagious disease like COVID19.
Enam is a nurse who graduated from the Keta Nursing and Midwifery training college. She come from the Volta region of Ghana.
See photos of how the black skin nurse got wiped off completely.